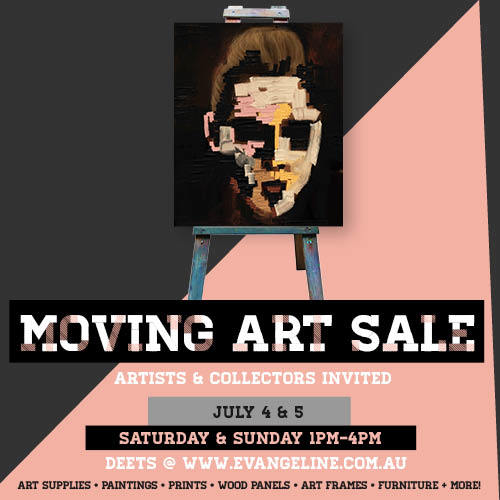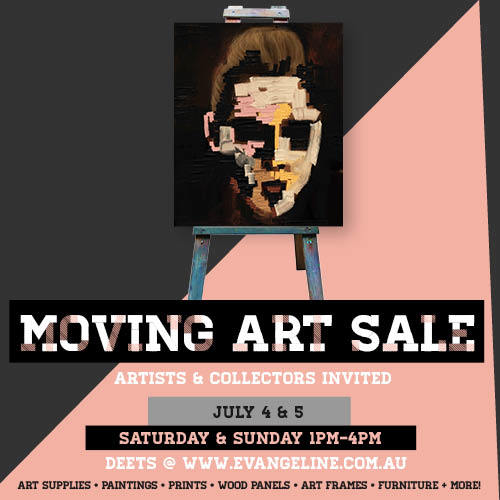 MOVING ART SALE JULY 4 & 5, 1-4PM
Evangeline Cachinero is skippin' town!
I'm moving away from Brisbane and hittin' the road for a while to see a little bit more of Australia. If I haven't had a chance to tell you personally, it's because things are a little crazy busy.  I can't take everything with me, so I'm having a big moving sale to help me on my way.
Come along on Saturday or Sunday this week, July 4 or 5 from 1-4pm.
I'll have big paintings, little paintings and everything in between. There will be paintings strewn accross my living room, stacked against walls, taped to the ceiling, resting on tables and boxes everywhere… It will be the messiest little open studio in the world, just like I like 'em. If you're an artist come along and score some cheap art supplies. I have acrylics, wood panels, paper & more!
No need to call beforehand, just show up. It's totally casj.
Address: 40 Roseglen Street, Greenslopes
Phone: 0438412356
Times: 1-4pm